You need to understand beforehand what the difference is to other forms of investment. Only then can you operate successfully on the real estate market. If you want to invest your money in real estate, then it is really indispensable to know the basic functions and vocabulary of the real estate industry.
And you also need to understand them to avoid taking unnecessary risks. In this article we would like to explain the most important components and illustrate them with practical examples. You will then be much more solid for your first investment decisions.
Before you have really understood the fundamental differences between traditional forms of capital investment and investments in real estate, you should really keep your hands off them.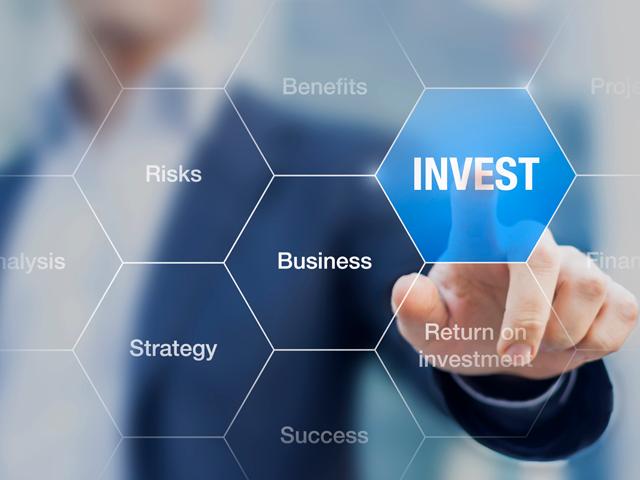 DIFFERENCE REAL ESTATE INVESTMENT AND TRADITIONAL MONEY INVESTMENT
So what is the main difference between a property as an investment and a conventional form of investment? If customers contact us and would like advice on real estate as a capital investment, then we will deal extensively with you on this subject. It is often a question of the planned retirement provision or inheritance matters and for this one absolutely needs the advice of experts.
REAL ESTATE AS A CAPITAL INVESTMENT? WHY DO YOU DO THIS TO YOURSELF AT ALL?
The first question we always ask our clients during the first meeting is why do you want to do this to yourself? Why do you want to deal with the tenants? Why do you want to take certain default risks with a not rented apartment? You run the risk of having to pay for major repairs or other investments. And this with an average yield of just 3-5%?
Admittedly, this question has already been asked very brashly, but we do this consciously. It's about a lot of money, your money. When we have asked these questions, 98% of us look at faces that are rightly puzzled, and most people cannot give us a real answer to the question. It is always important to us during the consultation to inform about all possible risks, because not every real estate can keep what one expects from it.
It is our aim to train our clients a little so that they know the most important differences and also the risks. In the end you should make the purchase with a good feeling and not have sleepless nights!
TRADITIONAL FORMS OF MONEY INVESTMENT
On the other hand, there are the traditional forms of investment. When you go to your bank, you are often promised investment opportunities of around 5-6%. So why invest in real estate at this point?
HOW DOES A CAPITAL INVESTMENT WORK – A PLASTIC EXAMPLE
In order to answer this question exactly, one must look only once at the bases of an investment. Almost all forms of investment function the same. There is an existing pot of funds and one uses this pot with the deposits in it. They make thereby themselves this insert into the pot.
To this amount amounts are then added by the building society, insurance company or bank. This money pot then grows in small steps, caused by the fact that you continue to make deposits in it. It continues to grow at a minimal rate, due to the deposits of the other participants (banks or insurance companies). And so this game always continues in small steps.
The decisive disadvantage of this form of investment, however, is that there is interest and other income only on the amounts you have paid in. Trading in shares also works in a similar way. In addition, there are some dividends, but you must first buy the shares with your own capital. This means that if you start with little money or small amounts, you can achieve only small proceeds or yields!
So how does it work to get higher returns? That is now completely fundamentally regarded, actually completely simply. One must go thereby simply with large investments and/or with a large heap of money into the investment!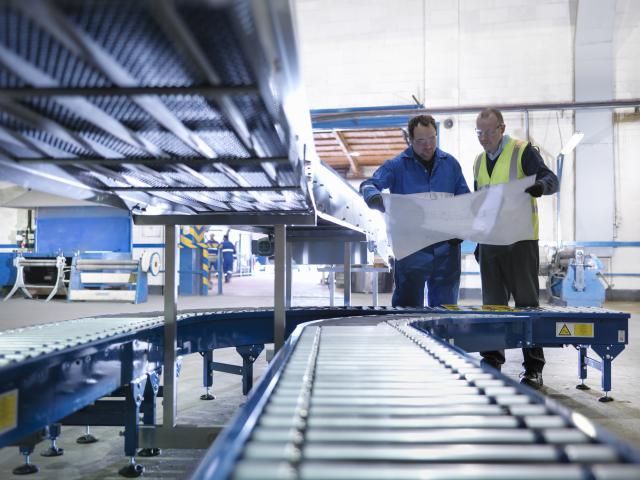 HOW DOES A PROPERTY FUNCTION AS AN INVESTMENT? A PLASTIC EXAMPLE
In order to illustrate the functionality of a property as an investment form, I would like to use an example to illustrate this. Since the functions are similar, an investment property can also be compared with a company. The classic form of investment, on the other hand, is, as already described, more like a kind of pot.
If we now try to imagine that the real estate purchase is to be equated with a kind of company purchase. The company has a fundamental value. This enterprise value can be compared with the value of the real estate. A company what they would buy, should of course also drop entries for you as an owner. This income is equal to the rental income in our understanding.
In the case of public limited companies, for example, this would be dividends; in the case of normal corporate companies, this would be the classic profits.
AS A REAL ESTATE INVESTOR, YOU START OFF WITH A GREAT VALUE
Exactly this goodwill and/or the real estate value has the already mentioned advantage that one starts with a large value into the investment. This value can then be deposited, for example, for a loan with a bank, as collateral (in the form of the mortgage lending value). The purchase price and/or the financing amount of the real estate is then secured in the form of the land charge for the bank in the land register.
If you now take a look at the payment flows, you should take some time to understand. One finds thereby thus incomes and likewise expenditures. On the income side, for example, we find rents, tax advantages and our own co-payments. On the expenditure side you will find interest (lending fee for the money in a financing), expenses for repayment, renovation costs, costs for administrators or maintenance.
THE THREE GOALS AS A REAL ESTATE INVESTOR
If you want to venture this step to real estate investor, three goals are absolutely elementary for them. First you should try to work with the numbers cost neutral. So it should look as if the returns are at least as high as the expenses, if not even higher. In the financial world, this is called a "zero runner".
Secondly, you should try to get into a positive cash flow. So if you can make your property yield higher returns than you have expenses. Then you get a higher income and the property pays itself off at the same time!
And if we call up the example of the company again, the third goal is to increase the value of the company or your property in the long term.